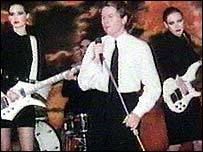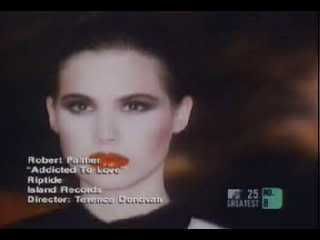 Hey Bellas,
Is it just me or is this week going By super slow LOL? Well here's a few updates for yah. I just got my new pigment samples from Lauren aka Panacea from Youtube. They were sooo pretty, I really need to do some swatches with all the new piggies I have. I've only got samples so far, and 1 actual bottle of olive green, but samples work just fine with me. I think I have about 40something…I'll do some swatches probably in the next few days so you can see how pretty they are.
Last night I used my roommate Melissa as a model for a red lip and concealer video. She was a good sport about it all. Do you guys remember the song by Robert Palmer from the '80s "Addicted to Love"? Well, after I did the red lip, somehow me and my other roommate were like hmmm she kinda looks like those girls from that 80's music video! So we made her slick back her hair, throw on a black tanktop and red belt, smoked out her eyes, gave her some 80's cheekbones and voila! She's an 80's hot chick! That would have been an easy Halloween costume now that I think of it.
So I'll work on editing those videos tonight. To tide you guys over I'll post some of the pics from our "impromptu shoot".