Hi Bellas,
Happy Friday! I wanted to share a look with you I did a few weeks ago in Charlotte. I made over one of my new good friends Suzanna from Sedona Lace. If you're into a good smokey eye and nude lip, this one is for you! Check it out!
I was in Charlotte for a
Sedona Lace
Photoshoot. I did a smokey look on the model that Suzanna loved so I decided to recreate it on her. It's essentially nude on the lid and the liner is smudged to give a smokey look. I used my Neutrals palette which is made up of mainly
MAC
shadows in a custom
z-palette
. We also went with a nude lip. I used a MAC Pro lipstick called Fleshpot which looked great on both her and my model.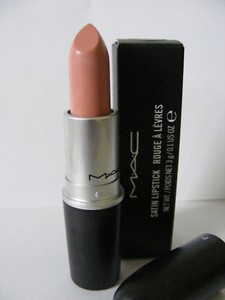 For skin I went with my trusty
Graftobian
Warm Super Cream Palette. Suzanna is out in the sun a lot but wisely shields her face from the harmful rays. As a result, I wanted to bring back some more color and warmth to her face to match her body. This palette allowed me to perfectly mix and match shades.
I also made sure to use an anti-shine as Suzanna by admission is pretty oily. She had never used an anti-shine before and was amazed at how it mattified her t-zone. I recommend the
Face to Face Matte Anti-shine
which is part of the Alcone at Home Program and available in my
webstore
. It's small enough to throw in your purse or pocket for touch-ups. Allure magazine event mentioned it as part of their
Ultimate Oscar Beauty Kit
.
And the final look! Smokey but not too dark with glowing, bronzed skin and nude lips.
Hope you enjoyed. Till next time, Ciao Bellas!