Hi Bellas,
I have a quick MAC haul for you all. A lot of my tried and true makeup kit items are from MAC. I recently had a palette go kapoot on me so I need to replenish some staples. I also decided to try some new items. Check it out!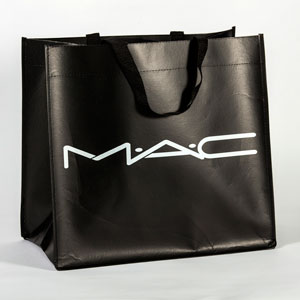 I will say that my most used brow pencil is Spiked. I use it a lot on my ethnic clientele. I always seem to be missing it so I picked up another one as well as an extra for my teenage niece who's been wanting to get her brows on fleek. I also picked up Boldly Bare lip pencil - a lot of YouTubers use it and I love a good nude lip. I think I was surprised that it's a typical mauve tone - I was hoping for more of a brown/nude undertone. I feel like I have a million lip pencils in this shade and a lot of dupes are at the drugstore.
I also picked up some Mineralized Skin Finishes. My Mother in Law requested I pick up Dark Deep since her compact shattered. While I was at it, I picked up Give Me Sun! Again, I see a lot of YouTubers use this. To me, it's pretty much like the MAC MSF Natural in Dark. The formula is so similar. I use this as an initial contour shade to give me a tan around my face, then I go in with a deeper contour.
My main reason for placing this haul is because my highlight/contour palette had a lot of shattered pans that were beyond repressing and repair. I know a lot of us love the new contour and highlight palettes and shades out there, but for years I've been using the MAC Sculpting and Shaping Powders in my kit. These are pro items but available on the regular MAC website. I use emphasize as a highlight on fair to medium skin tones and Soft Focus as a highlight for tan to deep complexions. I love the finish of these - they aren't too matte or chalky. They have a subtle skin like glow and I prefer these to all the banana powders out there which can get messy. I also picked up Sculpt sculpting powder which is a great contour on up to tan skin tones.
Here are some swatches for you all.
I hope you guys got some tips for stacking your makeup bags and kits. Let me know if you have any questions in the comments below!