Hi Bellas,
A long time ago I did a Makeup Artist set bag video. This time around, it's an upgrade! Wedding season is coming up and I'm already getting myself ready for my brides. This includes the possibility of staying around to touch-up and having the right set bag/touch-up kit. In this post and video I'll show you some really nice Touch Up Bag Options and show you what to pack in it. This post is also helpful for any brides or bridesmaids out there getting ready for an upcoming wedding.
Check out the video
Qualities To Look For In A Set Bag
Your bag should be portable, easy to access, not too small that items are cramped, and not too big that you can't bring it along with you.
I love storing makeup in smaller clear pouches within a touch bag or traincase.It helps organize items so that you know where everything is and it makes for a neat kit. Try to get a set like this that has various shapes and sizes to fit different makeup items.
I also like clear set bags themselves so you can easily and quickly reach for what you need. Numerous outside pockets are helpful so that you can find important items fast. Also, make sure there is a sturdy yet comfortable shoulder strap, you'll appreciate it later!
If you plan on sitting down at a gig waiting for touch-up, as I often do at weddings, it's great to have a makeup bag that acts as a mini train-case. I love this one because it sits upright yet it has a protective flap to hide everything, genius!
Here's What To Include In Your Set Bag/Touch Up Bag:
FACE
You can definitely expect to get a little shiny and sweaty at a wedding. The key is to make sure you primed and set the client's face during makeup application so all you should need to do is minor touch-up. Oil-blotting products are a must-have. If you can spare it, an extra concealer or foundation palette can come in handy as well.
Blotting sheets
Pressed Blot powder
Makeup Refreshing Spray
Small concealer palette
Compact foundation/powder palette (optional)
Compact blush palette (optional)
EYES
In my opinion, if you prime eye makeup correctly, it should last. The only thing you really have to worry about is tears. This may cause lashes to life at the edges. You should be using waterproof mascara so that should not run. Some people have extra sensitive eyes so try to use waterproof liners and set them with powder.
Lash Glue
Small palette with basic shadow colors
Lash Curler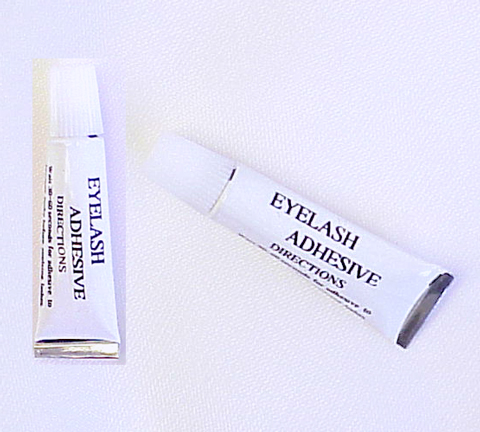 LIPS
The client is going to eat, kiss people, drink - so lip products are key to touch up. Try to carry the client's lip combination with you. It also helps if you have some sort of lipstick palette.
The bride's lip products: liner, lipstick, gloss
Mini lip palette
Disposable lip brushes
TOOLS
These basic items have many purposes from clean up to application to correction. Try to keep mini versions to save some space.
Small, Basic set of makeup brushes
Disposable applicators especially lipgloss wands and lip brushes
Q-tips
Sponges
Mini Scissors
Tweezers
Mini spray bottle with water
Mini bottle of brush cleanser
Paper towels/Mini Towel
MISC
A lot of these items are perfect to pack in a bride's emergency kit. The optional items might help a bride in a mini emergency and she'll love you for it!
Tissues (small box or pack)
Wet wipes (travel pack)
Straws - a few (so bride can sip drinks and not mess up lips; great for prior to the ceremony)
Plastic bag for trash
Mini bottle of alcohol spray/sanitizing spray
Mini brush/comb and hairspray (if you do hair)
The following items are optional:
Mints/Mini Mouthwash/Mini Toothbrush
Mini sewing kit
Stain remover pen
Double Stick Fashion Tape
Nail polish remover
These are some of the items I'd recommend carrying. You don't have to carry everything, just what works for your budget, your client and your lifestyle. A lot of these items are in my all-around kit and a lot of them also make it into my set bag.
Here are some shots of the Yazmo Set Bags that I filled with some items I'd carry on a Wedding Gig:
You can find the set bags featured at www.yazmo.com . Use Coupon Code renren for 10% off your order.
Hope that helps you guys! Can't wait to share my upcoming bridal makeovers with you all.
FTC Disclosure: Some products mentioned in this post were sponsored for review. I am not affiliated with the company and not paid to write this review. These are my honest thoughts and opinions.
Atlanta Makeup Artist
Atlanta Photographer