Hi Bellas,
I'm so excited. I'm actually heading to Europe today for vacay. I'll be a bit MIA for at least the next 2 weeks and I wanted to make sure you guys knew I didn't drop off the face of the planet lol. The boyfriend and I are headed to Berlin, Paris, Amsterdam and London for the next 2 weeks. Besides makeup, the one thing I really love to do is organize and plan, lol. I'm a packing maniac! I decided to film a quick video showing you tips for packing for an overseas vacation.
Check out the packing tips video!

I'm actually leaving this evening. I plan on filming a collective vlog/Europe haul and posting it when I get back. If I have wi-fi I'll also try to tweet some updates and pics on my
Twitter Page
.
Here are some of my top tips for those of you planning a longer vacation overseas:
Pack travel detergent (sold in the travel toiletries area of a drug store) so you can wash your clothes half way and you won't have to pack so much
Make copies of all your passports/credit cards and bring with you in case your cards get lost/stolen
Pack some skincare items in your quart bag for the flight - that way you can clean your skin and keep hydrated
Buy various over-the-counter meds and bring them along with any RX meds...i've been sick overseas before and it's difficult to find meds that work and are affordable
Bring clothing that can be intermixed into various outfit combos - think neutral colors and classic pieces that you can dress up or down and with accessories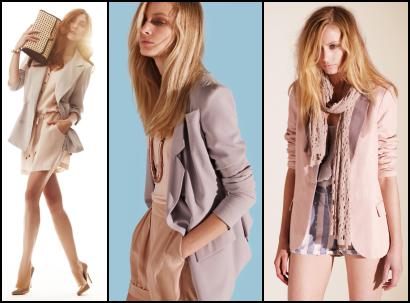 Call your bank and put a travel flag on any credit/debit cards so they don't shut down your account for suspicious activity - many banks also have global affiliations so that you can use the foreign ATMs without fees
Check the weather - that way you know how to pack appropriately for the temperature. For example, it's in the 80's to 100's here in Georgia but in the 50's to 70's in Europe. I'm bringing light sweaters to layer with.
Turn the data package off your phone to prevent crazy charges and roaming - instead, try to catch wi-fi. You can also buy a sim card overseas or download the skype app and buy credits - you can call land-line and cell phones from the app like a regular cell phone call.
Bring a small/hand-held luggage weight with you so you can make sure your bags aren't overweight with all your souveniers!
Hope this helps. I'll miss you!
FTC Disclosure: Post not sponsored.
Atlanta Makeup Artist
Atlanta Photographer