Hi Bellas,
Happy Thursday! Today I wanted to bring you a look that's super easy to rock - Neutral Eyes and a Pop of color on the lips. This is one of my go to looks when I don't have a lot of time or energy, but I want a cute look. All you need are some neutral shadows and a bright lippy. Check it out!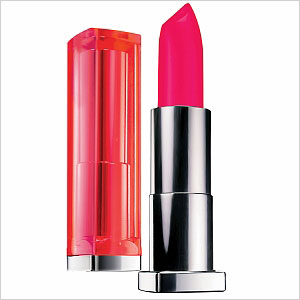 I actually wore this event to a gig doing makeup for teenage girls. I notice that a lot of my younger clients like bright lippies!
On my eyes, I am just using browns - mixing shimmer on the lid with matte on the crease and brow bone to give some balance. I also popped a nude liner in my waterline to make my eyes look bigger. I'm wearing a pair of cheap lashes - the kind that come ten to a box.
On my lips I'm wearing Maybelline Vivids Vivid Rose lipstick and a Colorsensationnal Pink Pop lipgloss on top for moisture.
The good thing about this look is that you can wear it with any lipcolor - red, purple, pink...or be adventurous and try blue or green. The sky's the limit! Remember, it's just makeup, so have fun!